Wear more, wash less.
Did you know that the average washing machine uses more water in one year than a person will drink in their lifetime? It's shocking. Which is why we set our designers a challenge: create performance clothing you can wear more and wash less. No sweat.
The genius of Polygiene®.
We want to change the way the world thinks about performance wear from fast consumable to lasting durable. And clothes that need washing less, need changing less.
It's why our complete activewear range features Polygiene, which eliminates odour by preventing the growth of bacteria. Once bacteria gets into your clothes, it's very hard to get out. How often have you washed your favourite gym top to find offensive smells still linger? That's because even at 40-60°, bacteria can grow back.
But with Polygiene BioStatic™ Stays Fresh technology, bacteria molecules are permanently broken down on contact.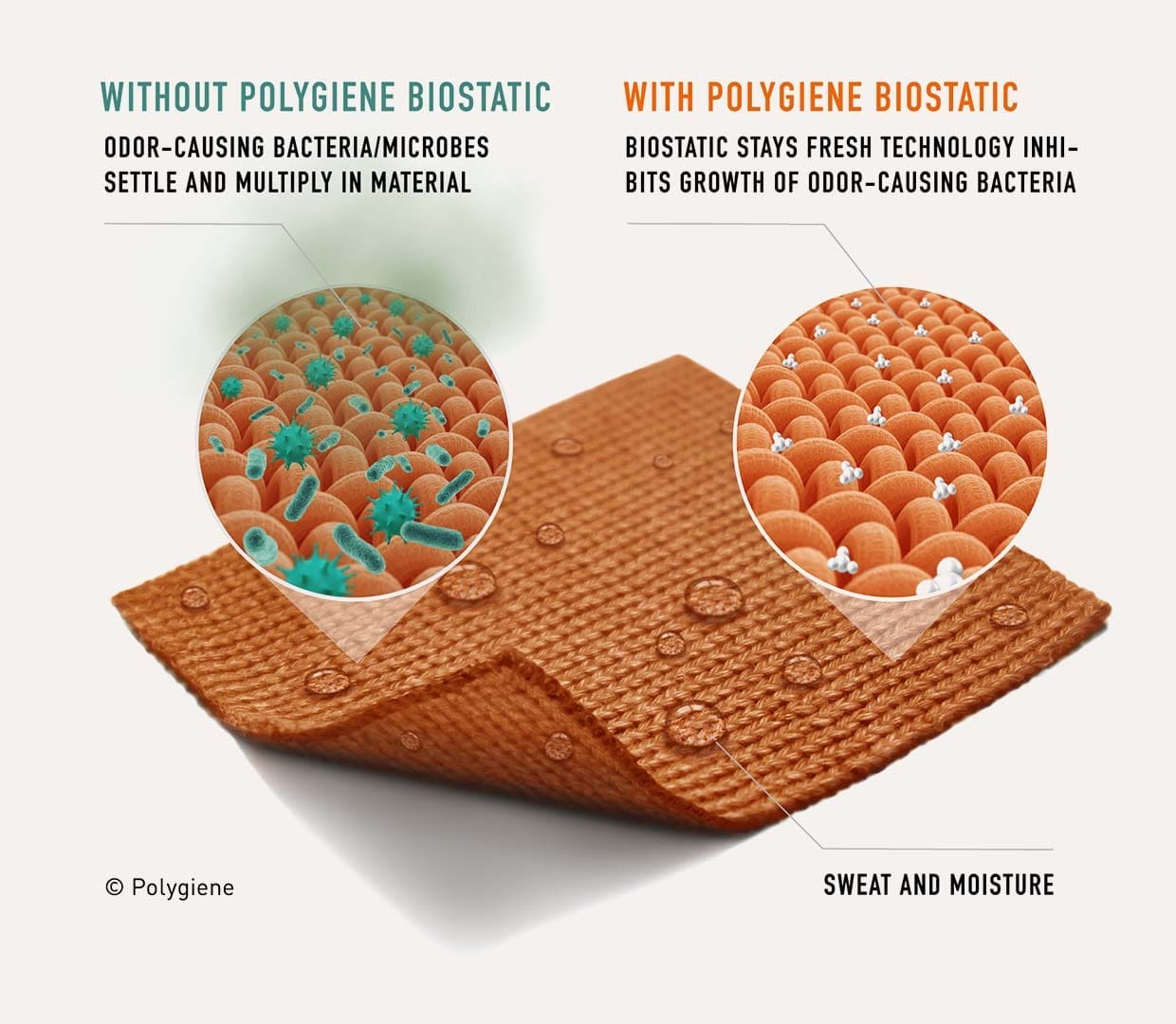 Not just a drop in the ocean.
Think of it like this, if we all cut out every 10th wash, we'd save 47 million tons of CO2 and 4.5 billion cubic meters of freshwater globally. And if we could wash half as much, we'd save 235 million tons of CO2 and 22.5 billion cubic meters of water.
Be part of the solution, not the problem.
We are passionate about reducing the environmental impact of our performance wear. It's a fact that consumer use equates to almost two-thirds of the environmental footprint of a garment. Which is by choosing UP, you can be part of the solution, not the problem. Helping to save water, energy and reducing the use of microplastics.
We're doing our bit by quality performance wear that's made to last, made to stay fresh and made for you.