Finding the balance between coastal and city life is a 'problem' admittedly of the first world variety that more of us are facing post pandemic, and it's something I've been getting to grips with most of my adult life. The city with all its diversities, opportunity, ambition and way too much plastic and people, provides the stimulation and interaction us tribal creatures find ourselves itching for at times. We're hard wired to connect, and for me personally, mixing with others from all walks of life in the city, helped me appreciate everyone's uniqueness, and enabled me to recognise my own strengths and weaknesses and find the things I truly loved in all areas of my life.
Now let's flip the script, big blue and beautiful horizons, looking at that line at which the sky and the earth's surface appear to meet, (I won't get too Moana on you) but show me someone who doesn't get called by that and I'll show you a liar. The fresh air reduces stress levels, blood pressure and heart rate, and coastal environments in general have been scientifically proven to improve our mental and physical health. Personally, going for a cold-water swim or surf, living by tides as opposed to clock time, means I'm forced to concentrate on the qualities of the environment, which is in all senses of the word, a totally immersive experience.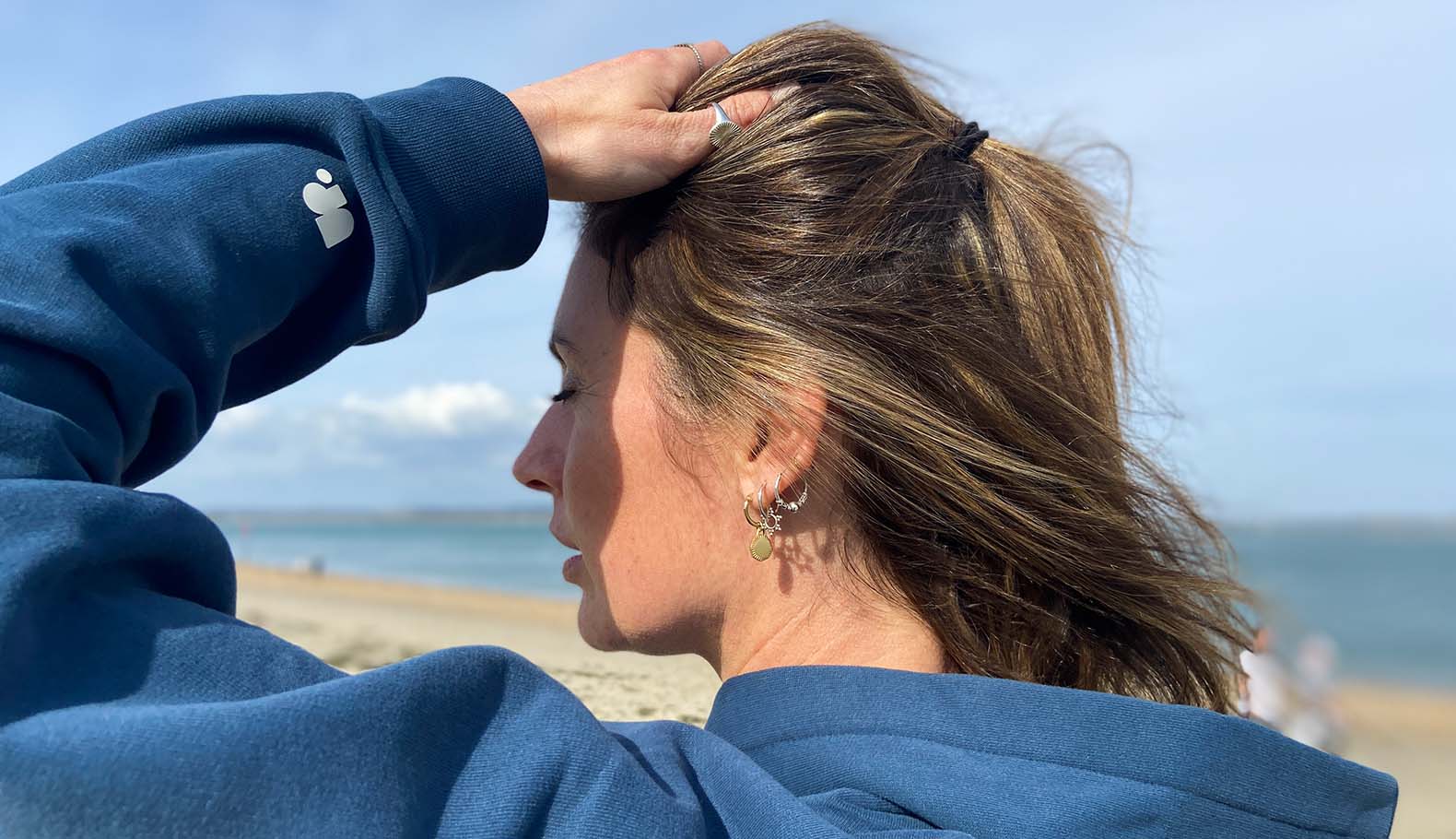 I've never found myself becoming a stressed out urbanite in my time in London, thanks to the healing benefits of coastal life, but spending years in magazine publishing meant I got a real inside look into the ugly truth behind the fashion industry, which really shifted my perspective on urban living and sustainability. I found it hard to find clothes that not only translated well for my hybrid lifestyle, but were also manufactured in a way that didn't harm the planet. The fashion industry used to dictate four seasons of new trends a year, and now social media with its way has suddenly given us over 50 seasons in a year, people are buying clothes for a Friday evening that are cheaper than their daily coffee and then waving goodbye to said garment come Monday morning.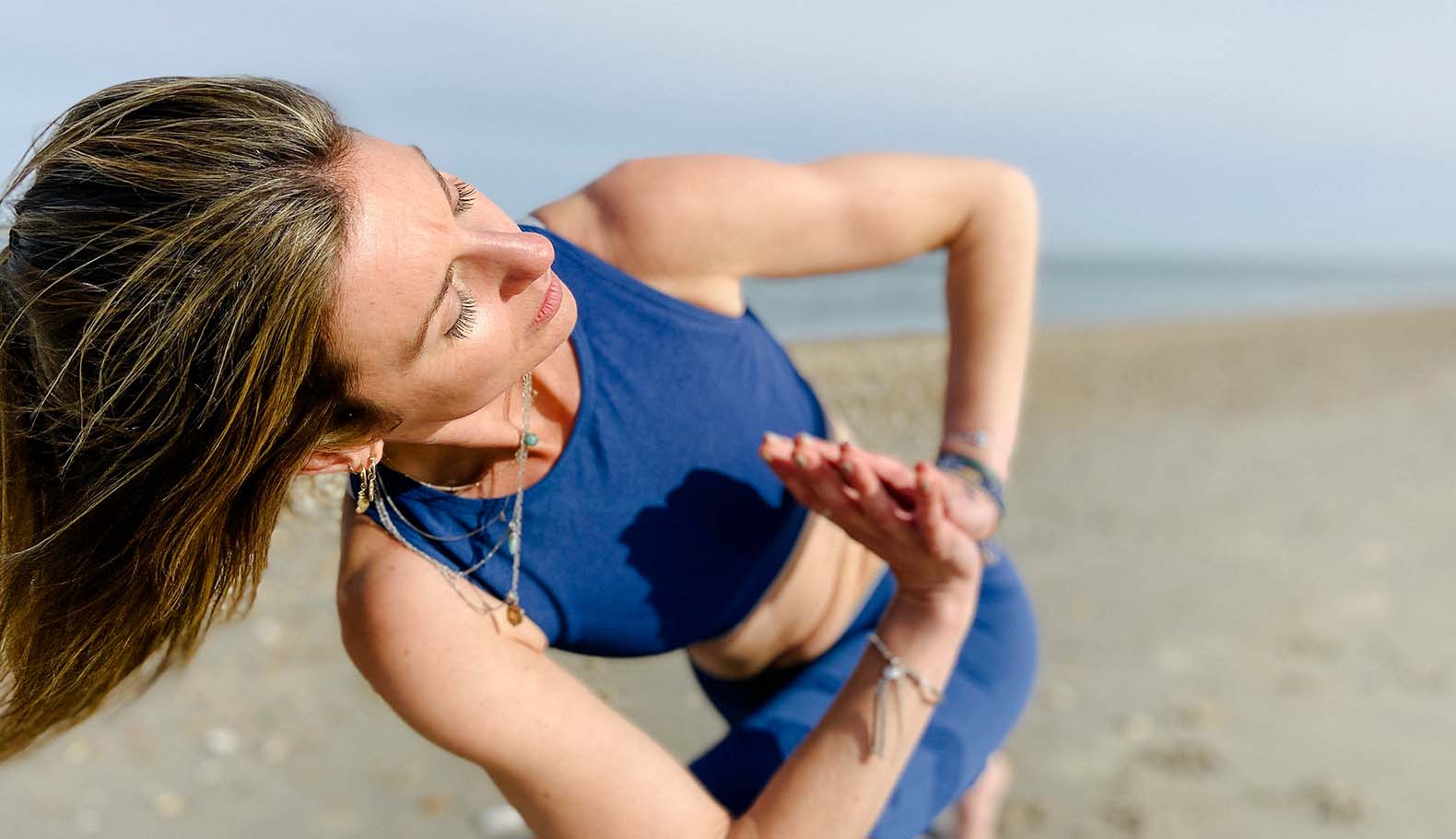 When I discovered Universal performance, it felt like all my Christmases had come at once. I can teach classes in the city in their stylish, sustainable pieces, and then jump straight in the car to the coast, without having to wriggle around changing in the back of the car like a fugitive. Their leggings and cropped hoodie are the first thing I put on when I come out of the surf and being made from Polygiene's technology, which is an eco friendly anti-bacterial treatment used on the fibres, I can wear the pieces more and wash them less which saves me time and gives back to the planet.
Bottom line, if we want to live abundant lifestyles on our beautiful planet, we need to do so with the future in mind. If your clothes last longer, then there's less need to buy more. A brand like UP  are transparent about how their products are made (in the UK with small batch production in Portugal), reducing overconsumption and landfill, which is a big green light for me. Their sustainable packaging, encouragement to upcycle old UP garments and ethical stance on working practices gives me real peace of mind in a world of 'greenwashing'. We all want to look and feel good in durable pieces and enjoy fashion without feeling as if we have to wear clothes made of moss and never wash anything again, but we can do so without our wardrobes quite literally costing us the very earth we live on. There are few brands out there that really tick those boxes for me, and UP is definitely one of them.